Library
The library is located on the top floor of the Lulworth block. We have a computer suite with 30 internet-linked computers as well as tables set up for use as a class study area. The library is run by our full-time librarian, Mrs Bossons.
We have a fantastic, diverse selection of books, including a good selection of dyslexia-friendly, large print titles, DVDs and audio books. The library is open at the following times: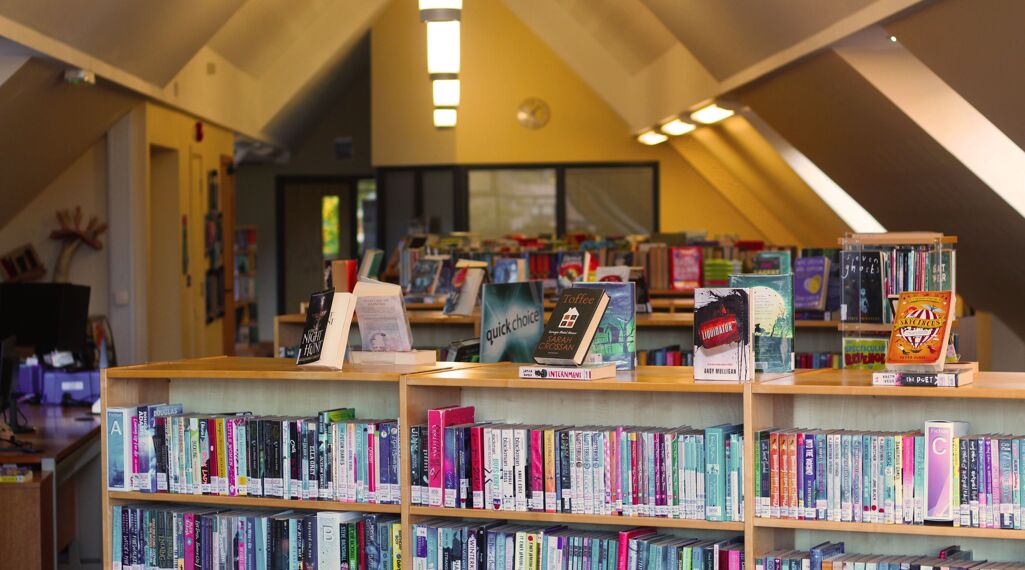 Students are welcome to use the library before school, at break and lunchtimes and after school. It's a good place to study or simply relax with a good book. Mrs Bossons is always on hand to help with book recommendations. We also have suggested reading lists available.
Those students in Years 7 to 9 have a library lesson timetabled once per fortnight. Sixth Formers additionally have access to the silent study, a spacious area above the cafe. Furthermore, there is a selection of adult fiction available for loan from the Sixth Form centre.
To contact the library, please send us an email!